We're Here For You 24/7, 365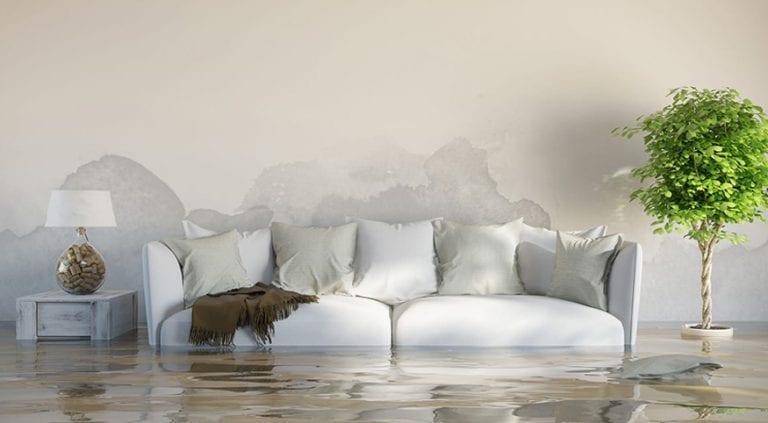 Water damage can happen any day at any time. It can be from of a leaky pipe or more extreme such as flood damage. Whether you are dealing with a burst pipe or severe weather damage, our technicians in Fairfax, Virginia can assist you. Our water damage restoration process can assist in bringing your business or home back to its normal, pre-loss conditions.

United Water Restoration Group of Fairfax, Virginia technicians will carefully go through your property to ensure all damages are noted and addressed. We provide a comprehensive plan of action that showcases how we plan to move forward, so you know what's happening at every step along the way. Our office in Fairfax, Virginia is open 24-hours a day, 7 days a week, 365 days a year. We are here to assist you when you need it, the moment you need it.
Water Extraction & Drying
• Water Extraction
• Restoration of Water Damage
from Burst Pipes
• Drying Water Damage
Flooring Restoration
• Hardwood Floors
• Water Soiled Carpets
• Damaged Tiles & Flooring
Basement Flooding

• Water Damage in Basements
Roof, Ceiling & Wall

• Water Damage on Ceilings
• Water Damage on Walls
• Water Damaged Roof
Fire damage can be extensive and cause structural damage. It can be ruinous even in smaller events as smoke damage can seep through porous materials and embed itself in them, causing a lingering smell and further deterioration. Regardless of the severity of the damage, our technicians in Fairfax, Virginia can assist you.

Our technicians in Fairfax, Virginia are highly trained, skilled, and certified in handling and dispensing our fire damage restoration process. We can help remove any noticeable stains or damage and return your home or business back to its normal state.
Fire Damaged Property
• Fired Damaged Kitchens
• Fire Damaged Roofs

•

Cleaning Fire Damage

• 

Fire Damage Repairs
Fire & Smoke Cleanup
• Removing Smoke Odors
• Odor Neutralization
• Fire & Smoke Damage
Mold spores are microscopic and typically present in every room. They are harmless and can be carried into a room in many different ways, including off your own clothing. While these spores are harmless, once presented with the opportunity to form colonies, they latch onto organic materials and begin spreading throughout a room. These mold colonies can cause significant damage. Our technicians in Fairfax, Virginia can handle any mold colony outbreak, no matter how big or small.

Mold & Mildew Removal
• Black Mold Removal
• Toxic Mold Removal

•

Mold Removal from Ceilings
• Basement Mold Removal
Mold Inspection & Testing
• Mold Damaged Walls
• Crawl Space & Attic Mold
• Mold Restoration & Abatement
Our office in Fairfax, Virginia also provides disinfecting and cleaning services for businesses and homes. Add an extra layer of protection against allergens, irritants, and potentially harmful pathogens.

Our technicians in Fairfax, Virginia can administer these services on a regular basis, or before or after any social gathering to help prevent the spread of pathogens such as the common cold, flu or other viruses.

Keep your family, staff and customers safe with professional disinfecting and cleaning services.
Floors
• Tile
• Hardwood

•

Laminate
• Vinyl
Flat Surfaces
• Countertops
• Furniture/Desks
• Cabinet

•

 Shelves
Access Points
• Stairways

• Door Handles

•

Handrails
• Elevators

•

 Escalators

•

 ACA Ramps
Structural
• Walls
• Doors
• Ceilings

•

 Windows

•

 Blinds/Curtains

•

 Carpets